familiefeestjes en groepsarrangementen
Een familiefeest, vrijgezellenfeest, buurtfeest, personeelsuitje of gewoon een leuk samen zijn met een groep vrienden. Voor ieder budget bieden wij een passende mogelijkheid in de Boerenbol.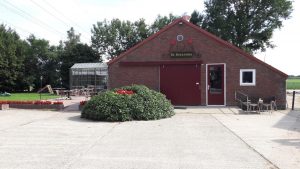 De Boerenbol beschikt over een kleine horeca keuken, is rolstoelvriendelijk en nostalgisch gezellig. De glazen pui met daaraan het terras biedt uitzicht op de polder en het oude havenstadje Blokzijl. Een locatie bij uitstek om bijeen te komen met uw familie, medewerkers, collega's. Geschikt voor groepen t/m 60 pers. of incl. serre kas t/m 120 pers. Een vergadering, een verjaardag of bruiloft, een workshop of groot feest. Wij dragen zorg voor een comfortabel en boer-gondisch verblijf.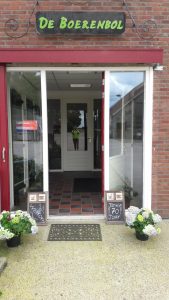 U kunt bij ons de ruimtes huren en uw eigen feest helemaal zelf regelen. We kunnen voor u een compleet feest op maat met muziek, verschillende thema's en activiteiten, barbecues en buffetten organiseren. Maar we zijn vooral gespecialiseerd in het samenstellen van een programma met alle mogelijkheden die hier tussen in liggen.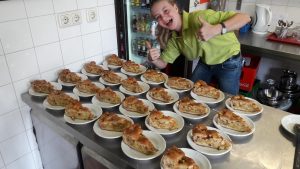 Informeer vrijblijvend naar de mogelijkheden.
Ook hier geld tijdig reserveren via info@boerenshop.nl is noodzakelijk.
.